Overview and Location
PADI 5* IDC Resort in the South of France. Located in Golfe Juan between Antibes/Juan Les Pins and Cannes
Overview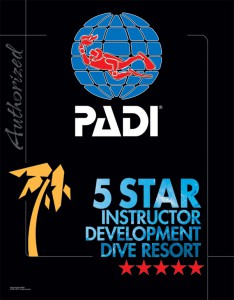 Diamond Diving are now a well established dive school, based in the Old Port of Golfe Juan with our 6m15cm Valiant DR RIB and 6m50cm BWA RIB. We are a small centre where the owners are also very often the instructors in the water. We place a big emphasis on the human touch. Alex and Noemie both hold the French Brevet d'Etat (a legal obligation as a professional diving instructor working in France). In March 2012 Alex became a Course Director with PADI, the highest level of Instructor with that training organisation (and so now has the right to run complete Instructor Development Courses for future Instructors) and Noemie is a PADI Master Scuba Diver Trainer.
Golfe Juan gives us access to the dive zones of the Cap d'Antibes, the bay of Golfe Juan (including the lighthouse "La Fourmigue" that marks at least five excellent dive sites), and Les Iles de Lerins.
The diving is a mix of deep pinnacles, vertical drop offs, canyons, caverns and shallow plateaux. We have a selection of over forty dive sites suitable for anyone from slightly nervous try divers to the most accomplished of experienced divers. We offer great variety, small numbers, short boat journeys, healthy and diverse marine life, and a personal, good quality service.
For more images and videos of diving in the area we highly recommend you join our Facebook fan page.
Fast boat, classroom & good quality Aqualung rental equipment
The dive centre facilities include two RIBS (Rigid Inflatable Boats) : a 6m15cm Valiant DR 620 RIB powered by a Mercury BlackMax 135HP engine and a 6m50cm BWA RIB powered by an Yamaha 150HP engine. We've got the capacity to welcome 18 divers comfortably including pilot/surface security and instructors. We have all the obligatory safety equipment including a DAN Oxygen kit, ASN VHF radio, and Garmin GPS and depth sounder. Annual spot checks are conducted by the Gendarmerie.

We have dedicated premises very close to the port (easy walking access to the boat for divers) in Golfe Juan which include a modern classroom for Instructor Development Courses, rental equipment storage and repair area, and client welcome area, boutique and modern compressor.
We also have unlimited access to air conditioned showers and toilets in the Port.
All rental equipment is Aqualung and we are an Aqualung Partner Centre.  It is renewed regularly and we are rightly proud of the quality of our rental dive equipment.
We are open six days a week (closed Fridays) from late April through to late October/early November.  Out of this period we remain available for dive charters and courses with advanced warning. It is highly recommended that you call to reserve in advance ( +33 (0) 615305223 or +33 (0) 675790168 ).
Typically we go diving twice a day with meet up times at 8.45am and 14.00pm. However this can vary. This is another reason to call or reserve in advance. Our return to quayside is usually around 11.30am and 17:00pm. This does depend on a number of factors.
Location
The boat is situated in Port de Golfe Juan, on the coastal road between Antibes/Juan Les Pins and Cannes. There is a public car park with over 250 spaces located at the entrance. Our dive shop is located on Rue des Pecheurs.  This is a pedestrian street on the left just before reaching the port from the train station.  The RIB is located literally around the corner and is easily accessible.
Golfe Juan Map : How to find Diamond Diving
Golfe Juan is a charming and down to earth little town, hugging the coast. There is a lot of life and a great selection of bars and restaurants in which to relax post dive. A fantastic for sitting, chilling and watching the world go by. There is also a good beach nearby for the odd post lunch siesta.
Train access via Golfe Juan/Vallauris train station is very easy. The station is on the main line between Nice and Cannes. Once out of the station walk back under the railway and then towards the marina/sea, and take the left turn just prior to the mini roundabout. The dive centre is the third building on the left down this walkway and is easily visible.
For a larger overview of the location please see this Google Maps link.