Contact / Booking
Main Contact  : Alex Diamond or Noemie Broglio
French Mobile : +33 (0) 615 305 223
or +33 (0) 675 790 168
E-mail : info@diamonddiving.net
Facebook : Diamond Diving
Skype : alexd72
Postal address
11 Rue des pêcheurs
06220 GOLFE JUAN
FRANCE
Booking Information
Before booking with us please read the document entitled "General Information and Standard Terms and Conditions" available as an Abode Acrobat file. This is important as it forms the basis of a contract between yourself and Diamond Diving Limited.
There are two particularly important points within these documents that we wish to highlight:
1.Insurance
We strongly recommend you arrange appropriate travel insurance that deals adequately with the risks inherent in scuba diving. We have an affilitation with Divemaster Insurance who are arguably the market leader in a number of types of specialist diving insurance in the UK. To purchase a policy from the please click below: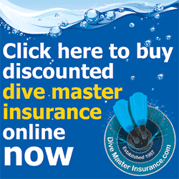 2. Medical Certificate
A medical certificate is compulsory for those clients conducting courses with us, otherwise they are highly recommended under French law. We would always recommend that if an individual has a doubt about diving fitness they seek medical advice. You should be able to get one of these from your GP, as this is equivalent for the French legal requirement. For more advanced courses such as Rescue and Divemaster it recommended that you get a more thorough check-out from an HSE approved diving doctors.
Click here to download a booking form. Click here to download terms & conditions.