2018 SEASON DATES AND NEWS
For the forthcoming season both boats will have new Yamaha 150 4 stroke clean energy engines (no more noisy smoky two strokes) which will enable us, weather allowing, to take experienced and autonomous divers to slightly more challenging sites more often.  On the programme more often this coming season will be sites such as (but not limited to) :
Bilitis, Seiche St Pierre, Seiche St Pierre Avancée, Le Masque, Le Robuste 2, Sec A Pierre, Les Deux Chariots, Cap Gros and Pequerolles.
Other dates worth noting are as follows:
SPECIALTY COURSES
9/10 June                            UNDERWATER NAVIGATION
16/17 June                          OCEAN REEF FULL FACE MASK AND COMMUNICATIONS
TEC CCR 40 REBREATHER COURSE AND REBREATHER TRY DIVES
We are continuing to work in partnership with Jean-François André of HippoConsulting who is the only PADI Rebreather Instructor Trainer in France at the moment.  We have provisional dates of the weekends of 25/26 August and 22/3 September and 29/30 September to run the TEC CCR 40 Rebreather course.  For more information see http://www.diamonddiving.net/diving-courses/rebreather/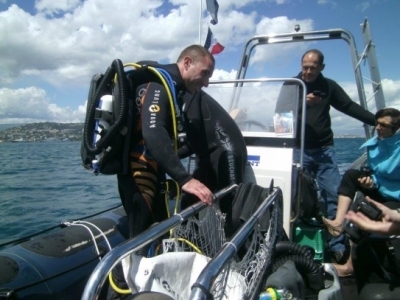 ISLAND OR CAP D'ANTIBES DIVE DAYS
As usual these will involve a double tank dive with a Lebanese picnic lunch supplied by us and included in the supplement of €20.  Either two dives around the islands with a picnic on St Honorat or two dives further around the Cap with lunch on the boat.
June 17th, July 1st , August 5th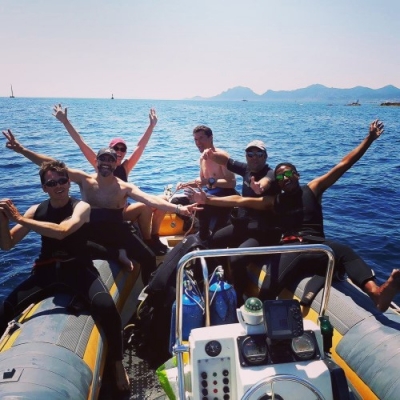 VAR DIVE DAYS
The tried, tested and very much enjoyed formula of first dive on Les Peniches d'Antheor and the second on Les Pyramides.  Two excellent dive sites.  Lunch at a restaurant at The Port of Boulouris where we get tanks filled by our friends at EuroPlongée.  Fuel supplement of €20, plus budget for lunch.
June 24th , September 16th , August 26th
WOMEN'S DIVE DAY                    21st JULY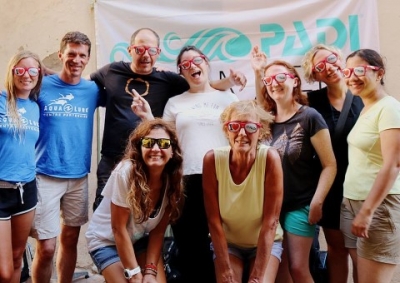 GIRL DIVE POWER!  Further to our successful participation in this event last year we'll be doing it again!  We've always been a particularly girl friendly dive centre and we're quite rightly proud of that.  So ladies get a €15 discount per dive plus a complementary aperitif and gift from us and PADI.  Please reserve in advance!
NIGHT DIVES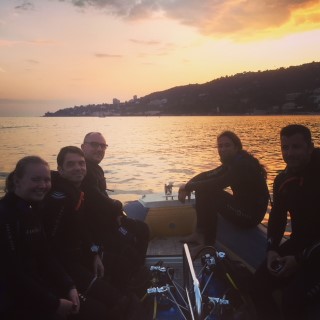 Further to the popularity of the end of season night dive programme last year we're initially proposing four dates, there will be more if demand dictates!  There is also the possibility to sign up for the PADI Night Diver Specialty meaning you make three of the four of these dives.
September 6th and 20th   October 4th and 18th
END OF SEASON SOCIAL AND DIVE AGAINST DEBRIS      21st OCTOBER
An opportunity to come and protect the marine environment through a free clean up dive followed by a set menu at Gigi's to mark the end of another season.  Good fun guaranteed for all!