WHEN?
10th to 18th April 2021
A dream trip to one of the most beautiful Caribbean islands.  Great accommodation, freedom to explore via included vehicle hire, plus an excellent quality and diversity of dive site (Marine Reserve in place since 1999 and protected area since 1996).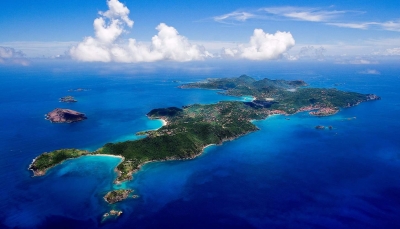 THE DESTINATION
Saint Barthélemy, also known as Saint Bart's ( or more "officially", La Collectivité Territoriale de Saint-Barthélemy) is a spectacularly scenic volcanic island with an area of 25km2 and a population of around 10,000.  Known as being a playground of the rich and famous, it is nonetheless easy to visit and enjoy on a relatively modest budget.
St Bart's is one of the Leeward Islands and is geographically situated in a group that includes the islands of Saint Maarten, Saba, Saint Eustasius (Dutch) and Saints Kitts and Nevis (Independent).
The island was discovered by Christopher Columbus in 1493 at which time it was inhabited by Taino and Arawak.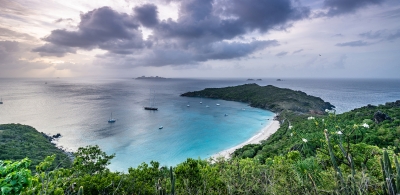 The French began colonising the islands in the 17th century but were hindered by a poor water supply and attacking Caribs.  For a little less than a century it was a Swedish colony (the French traded it to Sweden in 1784 in return for trading privileges in Gothenburg.  The Swedes returned to the island to France in 1878 after a referendum).  It was originally settled by the French in 1648 under the encouragement of Philippe de Longvilliers de Poincy who was the Lieutenant-Governor of the French West India Company.
The capital, Gustavia is named after the Swedish king Gustav III. 
The food is excellent with a variety of West Indian, Creole, French, Italian and Asian cuisines on offer, and despite the large number of high end restaurants it is also not difficult to find reasonable and interesting places to eat out.  Alex has already done a fair amount of research!
OUR ACCOMMODATION
We will be staying at Hotel Le Petit Morne.  This is a three star hotel, with decent self catering facilities and has consistently excellent reviews.  For more information please click here.
The rooms are good quality and facilities include an on site pool, flat screen tv, wi-fi, balcony/terrace for each room, air conditioning and a well equipped kitchens.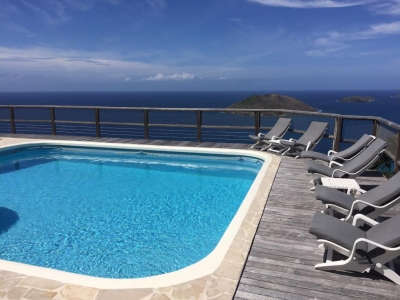 THE DIVING
We'll be diving with Serial Divers, a French run operation, who have built a strong reputation for being service orientated, passionate, safe and professional.  For more information about the dive centre please click here.  They operate three large comfortable RIBS which will get us to the majority of the dive sites within twenty minutes.
For a short video promo of the dive centre click here.
They have excellent quality rental equipment and we are encouraged to bring the minimum amount of gear and hire the rest there – as such the discrepancy between the ten dive pack price without and with full rental equipment is only €50.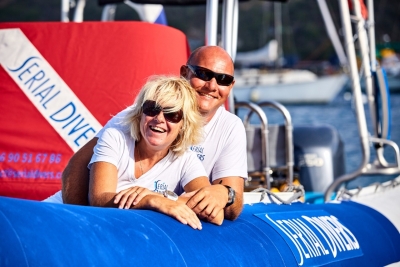 As mentioned earlier the island takes marine conservation very seriously, so the dive sites are well preserved with healthy coral and diverse and dense marine life.  Typical dive sites include reef gardens, slopes, pinnacles and wrecks.  The most spectacular dives are around Pain de Sucre, an islet off Gustavia harbour, or around a small cape, l'Ane Rouge, off Colombier bay.
Marine life highlights one can expect to see include Reef Sharks, Nurse Sharks, Turtles, Great Barracuda, Jacks, Tarpons and both Sting and Eagle Rays.  Although not possible to see all year round the Humpback whale migration season is from February through April, with the possibility of Hammerhead sharks and Dolphins.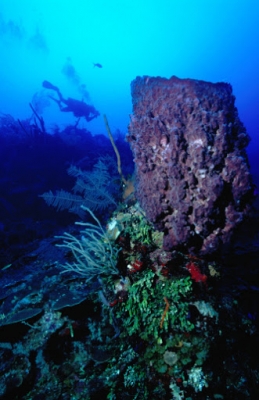 For more about the signature dive sites click here.
WHAT IS INCLUDED:
Return flights from Paris to Saint Bart's, with one change at Saint Maarten for the small shuttle to St Bart's.  We will be working with a specialist travel agency to secure the best option for flights (schedules do not get released for another six weeks) and the best financial protection.
Seven night's self catering accommodation based on sharing a twin or double room.
Vehicle hire.  We will be hiring one vehicle for every four trip members.  It is impractical to fully enjoy the island without the use of a car.  This will give us complete autonomy, avoiding expensive taxi fares that inflate overall trip cost. 
Ten dive pack including guiding, weights and tanks.
WHAT IS NOT INCLUDED:
Night dive supplement of €20 per diver, minimum six participants.
Supplement of €50 for full equipment hire for the ten dive pack.
Teaching.  Alex will be leading this trip, so there is the possibility to validate specialties, open water dives, adventure dives, and elements of the Rescue and Dive Master courses.  Please ask for further details.
If there is enough demand from more experienced divers (eight people maximum) there is the option of a day trip to dive the island of Saba (this island has quite a reputation in Caribbean diving, for more information please see : https://www.sabatourism.com/diving).  Double tank dive in the morning, followed by lunch on the island.  The supplement including marine park taxes is €100 per person.
As this is a self-catering trip food needs also to be budgeted.  However with a combination of the decent self catering facilities and good local knowledge we'll be able to keep this side of things more than reasonable.  
PRICE : €2,250 PER PERSON, NON DIVING PARTNERS WELCOME €1,800
PLEASE CLICK HERE TO DOWNLOAD YOUR RESERVATION FORM.