For the 2023 season we are organising two weekends of diving out of the wonderful town of La Londe Les Maures in The Var. 
The dates are as follows:
8th to 11th June
5th to 8th October
The price for the package which includes three nights accommodation with lunch and dinner and six dives (equipment hire, guiding, and any tuition for courses is extra) is €560.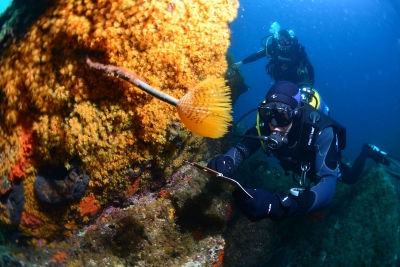 We arrive on the Thursday evening, dive Friday, Saturday and Sunday and depart on the Sunday evening.
La Londe is a town of great charm with a lovely marina served well by a number of bars and restaurants.  The diving is arguably the best is the South of France with access to some iconic wrecks for more experienced and qualified divers (N3 at least) and the awesome sites of the Parc National de Port Cros, one of the oldest marine reserves in the Med, established in 1963.
To book a space please send a 30% deposit (€165) by electronic transfer to Diamond Diving.  Also please send a confirmation e-mail with medical certificate, number of logged dives, date of last dive, and certification level.